Due to the numerous factors, managing field service operations may be relatively difficult. Not only do you have to manage Mobile Workforce Management, plan schedules, monitor equipment, and respond to crises, but ensure that clients are satisfied with quick and efficient service.
Any organisation that deals with product or service delivery must-have field service operations. You can increase productivity by streamlining your services as well. But it can also enhance your profitability.
Here are some practices to help you improve efficiency and reduce the chaos of your field service. Let's have a look!
8 Best Practices to Optimise Field Service Operations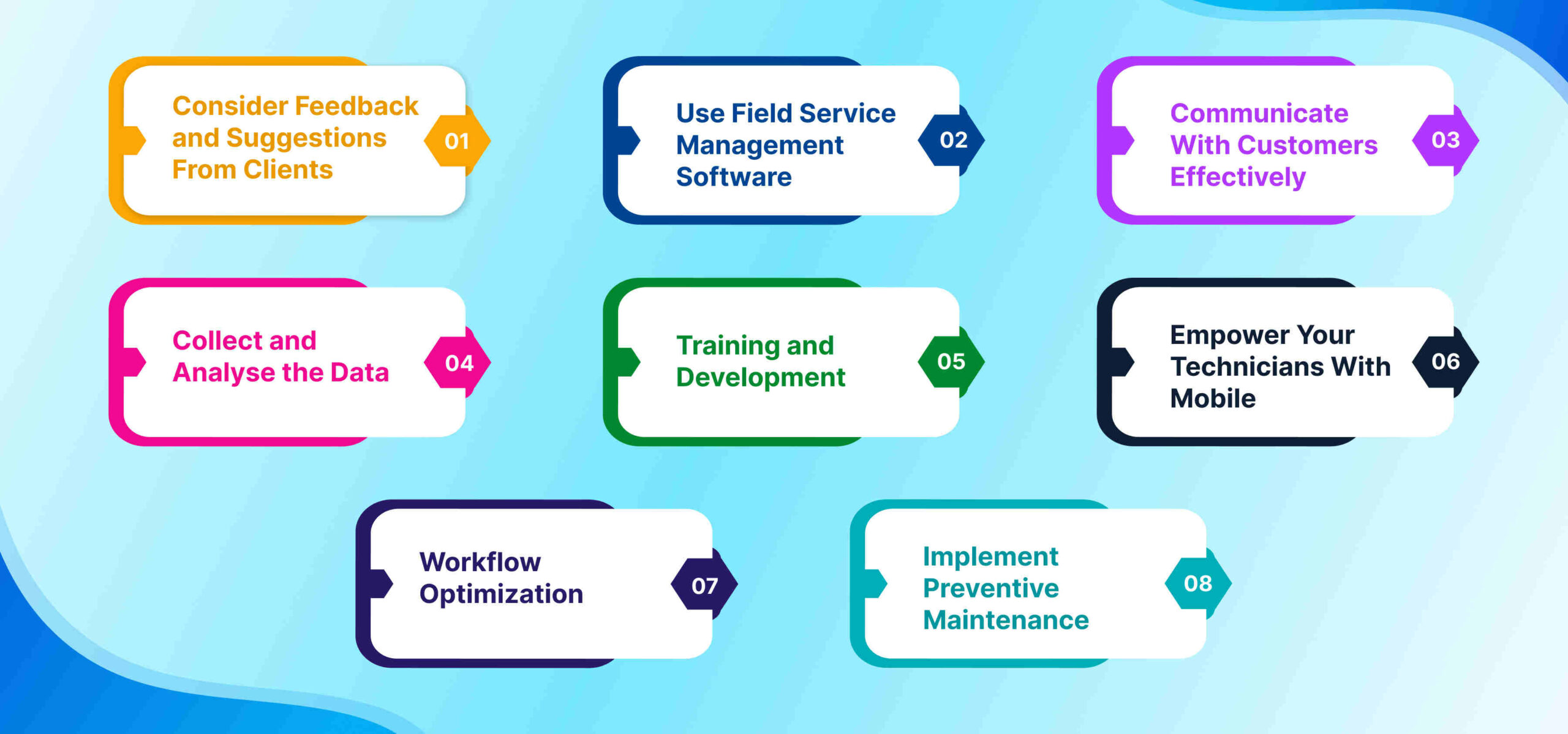 1. Communicate With Customers Effectively
Effective client communication is crucial for any successful field service business. You can help your clients feel confident that you're working on solving their problems by keeping them updated on the status of their job.
You can also utilise communication to gain feedback from your clients, which can help you find areas for improvement. Finally, properly interacting with your consumers may foster trust and loyalty, leading to higher customer satisfaction and retention.
2. Collect and Analyse the Data
Organisations have massive amounts of data thanks to technological advances, but organising and making sense of it can be difficult. While not all data must be analysed, there are some key collection points that can improve your field service.
Data on driver behaviour, service speed, delivery logs, time spent on each site, and routing records can all be used to improve scheduling efficiency. Managers monitor and analyse such data to identify the points that require improvement. By identifying these patterns, you can adjust scheduling for more efficient service.
3. Workflow Optimisation
Field managers and dispatchers face problems in managing the service operations process. But it was made easier by using technology to monitor the availability of all resources—people, equipment, and transportation.
Managers may optimise routing, improve delivery times, and get visibility into field operations using a scheduling solution. Some solutions even allow dispatchers to watch traffic to determine which technician will be at the site the quickest and the best route. This not only increases service response times, but it can also minimise kilometres travelled, resulting in lower petrol costs.
4. Empower Your Technicians With Mobile
Mobile devices are vital tools for field technicians. Technicians can use mobile devices to obtain all of the information they need regarding a task, including the customer's contact information, job specifics, and any special instructions.
They can also connect with other team members, access maps and directions, and track their progress using their mobile devices. You can assist your technicians to be more productive, efficient, and effective at their jobs by providing them with mobile devices.
5. Training and Development
Investing in your technicians' training and development is another essential component in optimising your field service operations. Your technicians are up to date on the latest technology and best practices with continuous training and development opportunities.
You may also assist them in developing new abilities and improving their performance, which can lead to higher job satisfaction and better customer service.
6. Use Field Service Management Software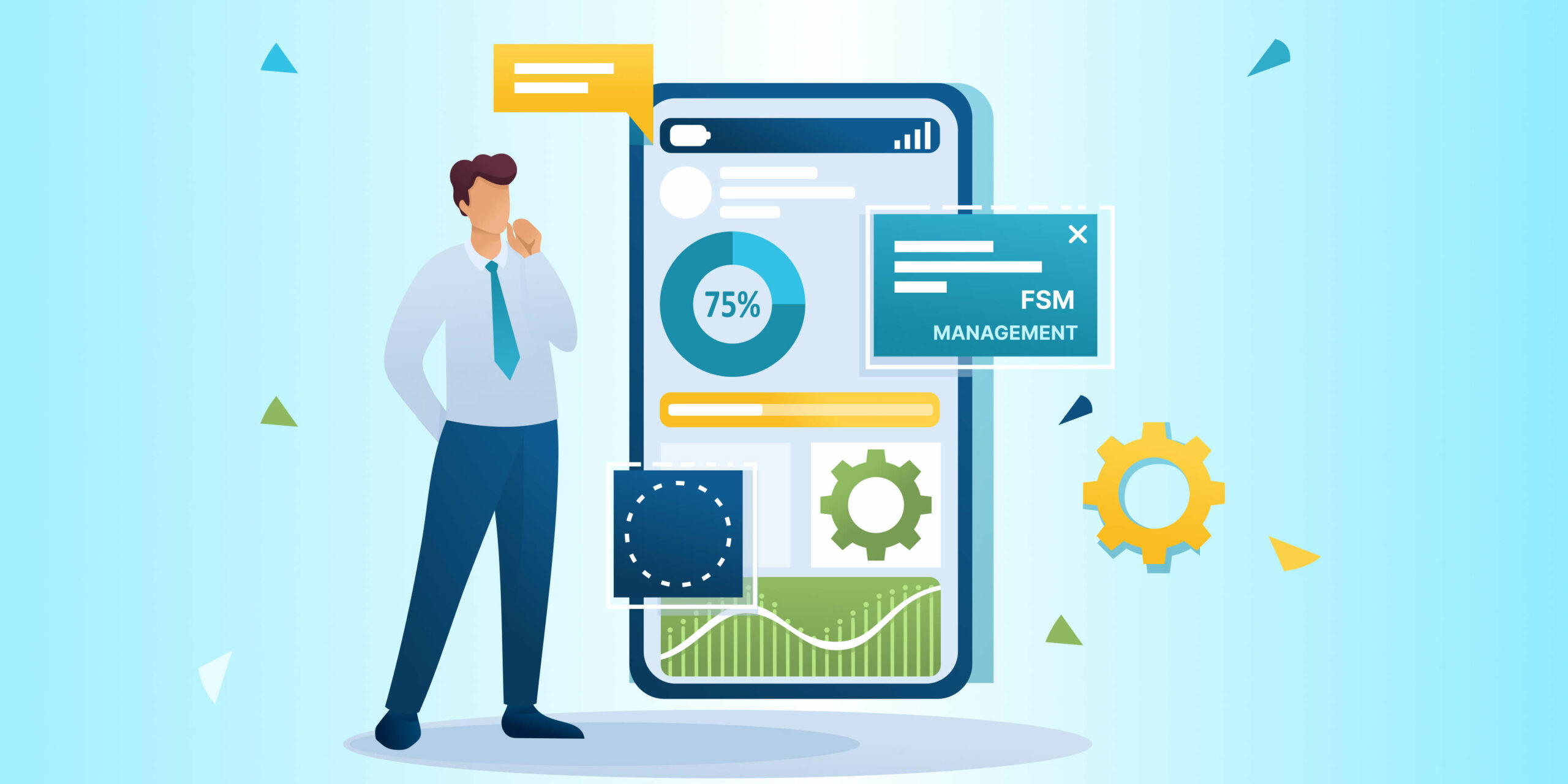 Using Field Service Management Software is one of the most effective ways to optimise your field service operations. This type of software can assist you in automating many of the duties associated with managing your field service operations, such as scheduling, dispatching, and tracking the progress of your personnel.
You can ensure that your experts are always on the correct job, with the appropriate tools, at the right time by using the right Field Management Software.
7. Implement Preventive Maintenance
Preventive maintenance is important for the success of any field service organisation. You may reduce the likelihood of breakdowns and repairs by implementing a preventive maintenance program, which can save you time, money, and resources.
A preventative maintenance program includes routine maintenance operations such as equipment inspections, cleaning, and service. You may reduce the risk of equipment failure and downtime by proactively servicing your equipment.
8. Consider Feedback and Suggestions From Clients
You will not be able to catch every problem on your own, no matter how much time and effort you put into managing your firm. All of your employees should be aware that you have an open-door policy so that they can bring up questions and concerns.
Consider sending automated emails to your clients after they have met with your field employees, asking for feedback. Small incentives, such as future discounts and gift cards, can motivate people to provide feedback and reviews.
Conclusion
Any organisation that wants to improve efficiency, productivity, and customer satisfaction must optimise their field service operations. But it can be possible when you implement the best practices. The above-mentioned practices will ensure the success of your field service operations. Also, remember that optimising your field service operations is a continuous effort that demands commitment, devotion, and the willingness to adapt to changing situations and new technology.
Not only this, you will require effective Field Service Management Software. Genic Teams provides effective field service management software that can assist businesses in streamlining their field service operations, increasing efficiency, and improving customer satisfaction. With our Field Management Software user-friendly interface and powerful features, you can easily manage your field service operations from start to finish!